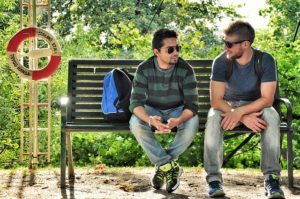 After a long time with this site live, I decided to put together some of the experiences and comments into a post. The feedback confirms what my small circle had already shown with this technology. With thousands of members and hundreds of comments, the feedback is overwhelmingly positive.
Although these are excerpts, they all convey the original intent as shown. I used ellipsis where I snipped for brevity, though remaining consistent with the original.
The feedback is helpful and appreciated. Please keep it coming.
I could totally feel the difference. … I can definitely feel a different and potent energy working inside me. : Victoria
This is absolutely awesome! : Max
Very pleased with it so far : Jim
Wow, fantastic program. I am a hypnotist and I think this is great. : Susan
I am feeling more confident and sure of myself in my daily world interacting with people. : Michael
Finding the program enjoyable and powerful. : Patty
Used Level a for about 4 weeks I'm definitely seeing changes in my life, its working… : Leo
I have to say I'm impressed. : Randy
Something good is definitely going on…. Also it should be noted that previous programs claims [with other products] seem invalidated now that I've experienced this more potent form. : Joe
I listened to Level A for about 4 weeks, too, and am seeing changes in my life as well. One change I see is that I react differently to stressful situations and it is empowering to find myself not reacting in a dis-empowering way… : Pamela
I've been using the OMP Level B for 1 month and feel that I'm handling stress much better and find that I look forward to using them every day. : Jim
I am a couple of weeks into level A and have found it to be Amazing! : Cary
I recently joined and began the Mind Transformation Program, and I feel it is the best decision I have made in my life! : Tania
I'm also shocked at the difference they are making in my overall mood, motivation level and stress triggers! : Brandi
This is awesome; I am begining to experience change; I can't explain it as yet but I feel it taking place.This whole programme is new to me. : Neil
I am seeing changes in my life, most notable, the clearing of 'clutter' in my mind. I do not know how else to describe it. When I look at things around me I am noticing more details, like seeing things in a more 3D way. : Pamela
I've been listening to level B for about 3 wks. now and I can't believe the difference it has made in my life, as to, how I am handling stress. : Tania
I've worked this for a week and like the doors that I feel are opening. : Raven
These programs are remarkably effective. I have done Vipisyana meditation and I've also gone through Neurofeedback programming with Paul Swingles office in BC and these programs compare favorably with both. In the last two weeks I have noticed greater concentration as well as greater relaxation and a sense of gratitude. : Peggy
I just feel more in control. : Ted
I feel great, more expansive in my thinking and choices. ok, now on to level B. : Blue
And then there's the deeper, ongoing changes in my overall sense of well-being, peace of mind, and resilience that are making such a beneficial difference in my life. : Claire
I want to share that I can literally feel the difference in my mind set, my thinking and my emotional self. I have become much calmer, clearer and more centered and focused through Level A. : Pamela
I am in awe at what has been happening in such a short time! : Clayton
I'm still working on A can see my-self handling things better I'm calmer that's what my wife says. : Eddie
… you're right about noticing improvements in my responses to various situations. … I think the major improvements I've noticed is my reaction to problems or situations that would have upset me previously don't seem to have as much of a negative impact. : Jim
I felt a noticeable change (disruption) in my thinking processes the first sitting. I have bought and used other programs before but none with the same quality as these. : Richard
All I can say is wow! : Rickey
My core experience of life seems more confident, clear and a sense of strength and wellness appears to be showing up in a gradual way. : Bryan
Something is going on. Not sure what but I am feeling more alert, aware and intuitive. Believe it or not, memory and sleep is better too. : Teeder
I can see gradual change in my meditations… I think I am coming along slow, and I think it is good. : Ajay
It is more powerful than anything else I have listened to. : Anne
Some starling transformations have taken place in my life. : Rickey
My brain feels like it is buzzing, or vibrating. a pleasant achy feeling… : Clayton
Thanks again for all the feedback.  I'm glad to see these programs being used and helping so many people.
-Dan